Thistle and Celtic Heart Knot Handfasting Cloth in Linen - Ready to Ship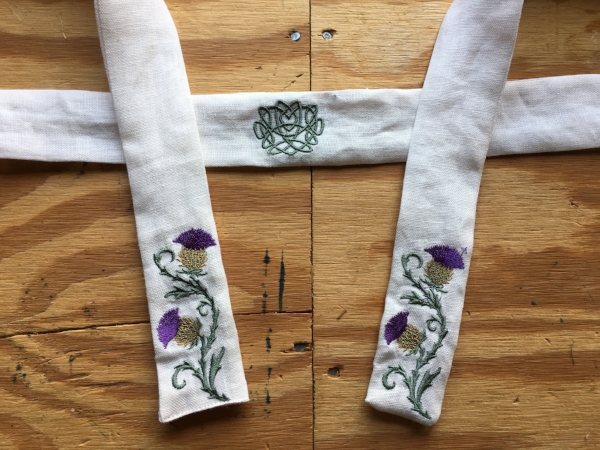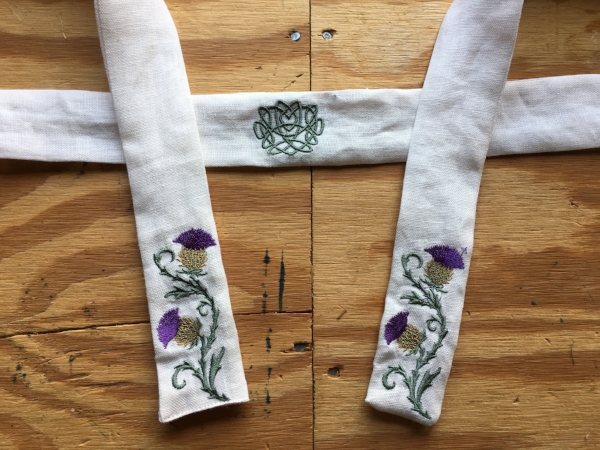 sold out
Thistle and Celtic Heart Knot Handfasting Cloth in Linen - Ready to Ship
About this particular cloth:
This gorgeous handfasting cloth is made in 100% white linen. Each border has a lovely Scottish Thistle, and the center features beautiful Celtic Heart knot, in a Sage-green to match the thistles.

The dimensions are approximately 2" wide by 2 yards long.
This keepsake cloth can be displayed in your home after your ceremony as a lovely post-wedding heirloom decoration as well.
Return Policy:
Due to the custom nature of the work provided in the shop, once fabric has been purchased for a commissioned order, refunds will not be given. ALL SALES ARE FINAL for custom work.
Returns for items in stock:
Returns are available, within reason. Please contact me with 48 hours (two days) of receiving your item, to let me know if you have an issue. I am happy to work things out. If an agreement between Buyer and Seller is reached, returns will be accepted within 7 days, provided the item is in excellent condition, as it was when it was shipped. Buyer agrees to purchase return shipping. Full refund will be given upon seller, Strike Daekins Designs, receiving the returned item from the Buyer.